Machined Pin SIP Sockets and Interconnects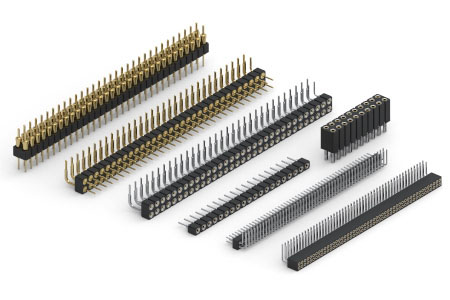 Mill-Max is the source for reliable Machined Pin SIP Single-In-Line Sockets. We have one of the largest selections of sockets available world wide.
All SIP sockets accept .015" - .025" (0,38 - 0,64) dia. and standard IC leads.
Hi-Rel, 4-finger BeCu inner contact rated at 3 amps.
Contact pins are manufactured for High-reliability - 2 piece construction
Gas tight seal - Environmental conditions will not affect the integrity of the contact.
All Mill-Max sockets use precision machined pins which eliminates any possibility of solder wicking or flux contamination. Press-fit into each pin receptacle is a low force beryllium copper 6-finger contact renowned for greater compliancy and proven reliability. To find a SIP Header or Socket for your specific application, begin your search below using our product finder.
Still can't find what you are looking for? Mill-Max will gladly quote application specific products.
Need technical help or looking for a custom design? Use the form below to contact Mill-Max Technical Services.