New Receptacle from Mill-Max Offers Early Engagement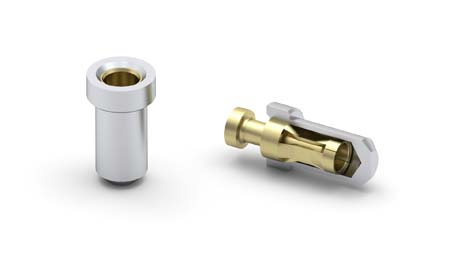 Designed to accept mating leads of .018"-.023" diameter with a minimum length of .054"
The 0507-0-15-XX-31-27-10-0 receptacle provides an early engagement contact point, minimal overall length and accepts lead diameters from .018" - .023" (0,46mm). The minimum mating lead length for reliable electrical contact is .054" (1,37mm). The internal contact allows for short receptacle designs due to its .062" (1,57mm) length and the fact its design does not require excess protrusion through the fingers of the contact for electrical connection. The ability to use shorter mating pins provides several advantages such as compressed packaging, shorter electrical signal paths and lower potential RF signal interference.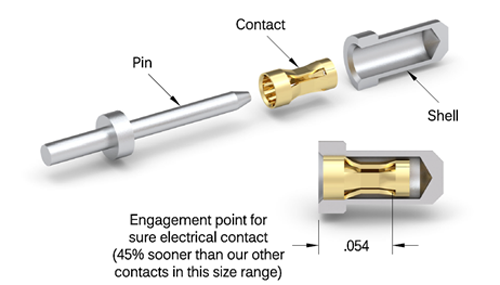 The 0507-0-15-XX-31-27-10-0 is a solder mount receptacle with a .020" (0,51mm), low profile height above the board. The contact enables us to keep the total length to .090" (2,29mm) making it advantageous for satisfying tight packaging constraints.
The receptacle shell is made from brass alloy and, like all Mill-Max pins, are high-speed machined to precision tolerances. The contact is press-fit into each receptacle shell forming a gas-tight connection. It is a four finger contact, precision stamped from beryllium copper strip and heat treated to provide excellent spring and electrical properties. The receptacle current rating is 3 Amps (@10°C temp. rise in free air). The receptacle shell and contact are gold-plated providing the highest interconnect reliability, corrosion protection and wear resistance. Tin and tin/lead plating options are also available upon request.
For more information use the links to the right for additional product details, to order a sample, or to find related products.
Need technical help or looking for a custom design? Use the form below to contact Mill-Max Technical Services.