Mill-Max Vertical Display Sockets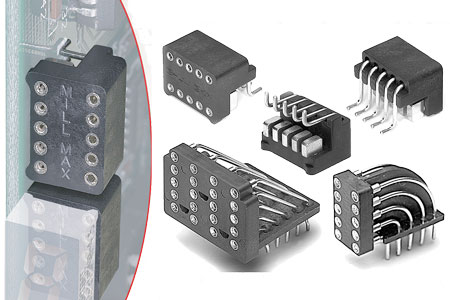 Series 296, 299 and 594 vertical display sockets are used to mount dot matrix and 7 segment LED displays at the edge of and perpendicular to a printed circuit board. This positions the display directly behind the translucent front panel of the equipment.
Series 299 and 594 are through-hole mount and can be wave or intrusive reflow soldered.
Series 296 is surface mount and can be supplied on a carriertape for automated "pick 'n place" assembly.
Insulators are high temp. Nylon 46, suitable for all soldering processes including "lead free."
Need technical help or looking for a custom design? Use the form below to contact Mill-Max Technical Services.