Image Sensor Socket Solutions for CCD & CMOS Imagers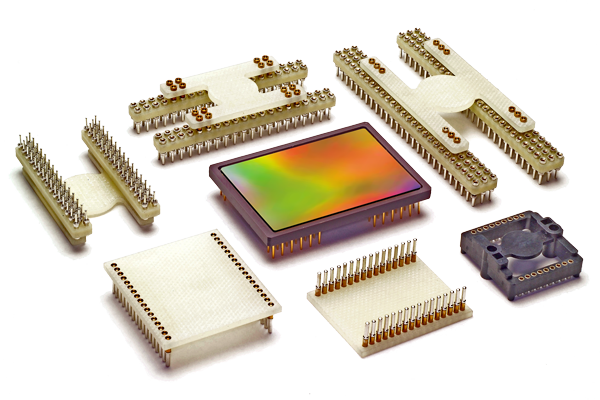 Mill-Max offers a comprehensive range of solutions for Socketing CCD & CMOS Imagers with leaded (pinned) packages.

Through-Hole and SMT sockets with pin spacings on .100", 2mm, .070", .050", 1mm, or 0.8mm grids.
Through-Hole sockets available with solder preforms for intrusive reflow soldering.
Molded high temperature or machined FR-4 insulators.
Receptacle carriers that eliminate the socket insulator for extremely low profile applications.
Pins are precision-machined copper alloy and incorporate beryllium copper spring contact. Heat treated BeCu is the best electrical spring contact material to ensure security of the imager while maintaining its pluggability.
Available with RoHS compliant materials.
Need technical help or looking for a custom design? Use the form below to contact Mill-Max Technical Services.